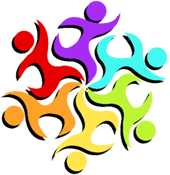 5th International Neonatal
& Maternal Immunization Symposium
Securing Protection for the Next Generation
September 15-17, 2019 - Vancouver (Canada)
Scientific program
The INMIS meeting will start Sunday, September 15, 2019 in the morning and finish in the afternoon on Tuesday, September 17, 2019. The Scientific program is under development and will be posted as soon as available.
The Scientific program will cover:
Protection of newborns and infants through optimizing maternal immunization including epidemiology and vaccine safety and the challenges faced
Promoting healthy infant life through optimizing neonatal immunization
The mechanistic underpinnings of maternal and neonatal immunization
Multidisciplinary approach to implement immunization programs & improve vaccine uptake
The next generation of neonatal and maternal immunization research
Download the program
Download the program overview
Download speakers biographies
The Juno Network, a global consortium to conduct genomic surveys of Group B Streptococcus (GBS), will be hosting a breakfast meeting on Tuesday, September 17, 2019 that is open to all conference delegates. The goal of Juno is to conduct whole genome sequencing of GBS isolates from across a broad geographical area to better understand pathogen diversity and inform future disease prevention and treatment strategies. The meeting will be of interest to those working in the GBS field particularly to those that have ability to collect GBS samples. More information on the Juno project can be found https://www.sanger.ac.uk/science/collaboration/juno-global-genomic-survey-streptococcus-agalactiae.
If you are interested in the scientific program of previous INMIS meetings, please go to Previous INMIS.