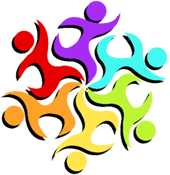 5th International Neonatal
& Maternal Immunization Symposium
Securing Protection for the Next Generation
September 15-17, 2019 - Vancouver (Canada)
Scientific program
The INMIS meeting will start Sunday, September 15, 2019 in the morning and finish in the afternoon on Tuesday, September 17, 2019. The Scientific program is under development and will be posted as soon as available.
The Scientific program will cover:
Protection of newborns and infants through optimizing maternal immunization including epidemiology and vaccine safety and the challenges faced
Promoting healthy infant life through optimizing neonatal immunization
The mechanistic underpinnings of maternal and neonatal immunization
Multidisciplinary approach to implement immunization programs & improve vaccine uptake
The next generation of neonatal and maternal immunization research
Download the program
Download the program overview
Download speakers biographies
Download poster number
and session assignment
Download Abstratc Book
There will be a Student & Trainee "Ask the Expert Breakfast" on Monday, September 16, 2019 from 0700-0830. Student & Trainees registered for INMIS are invited to attend this free event but registration is required. Participants will be assigned to a table with up to 5 other student/trainees and 2 experts to discuss neonatal and maternal immunization programs and research. This is an opportunity for students/trainees to sit down with experts from various fields to ask questions on topics ranging from your specific research or the experts' research to continuing a career in vaccine research and/or immunization program management.
To register complete the registration form and email it to inmis2019@bcchr.ubc.ca.
Register early as the Ask the Expert Breakfast is limited to 50 students.
If you are interested in the scientific program of previous INMIS meetings, please go to Previous INMIS.