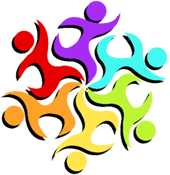 5th International Neonatal
& Maternal Immunization Symposium
Securing Protection for the Next Generation
September 15-17, 2019 - Vancouver (Canada)
General information
The 5th International Neonatal & Maternal Immunization Symposium (INMIS) will be held over 3 days from Sunday September 15th morning to Tuesday September 17th 2019 afternoon in Vancouver, Canada. Nestled between majestic mountains and sparkling ocean, Vancouver is truly one of the most beautiful cities in the world.
Watch for more information to come available soon.
Visitor requirements to enter Canada
IMPORTANT INFORMATION ON VISAS AND ENTRY INTO CANADA
PLEASE READ THIS CAREFULLY
Most visitors need an Electronic Travel Authorization or a visa to travel to Canada. Some people may only need their valid passport. Please note that the INMIS secretariat cannot make an application for a travel VISA on behalf of an international traveler.
The following information is provided for the sole purpose of assistance and the symposium organizers cannot be held responsible for any change in the information. It is the sole responsibility of the participant to ultimately validate this information with official sources, some of which are indicated in this document. Attendance at a conference such as INMIS 2019 is considered to be cross-border business activity and therefore you will be considered a business visitor. Government of Canada Information on visiting Canada on business.
When you register online for the symposium and you will be sent within 10 days:
Official letter of recognition of INMIS 2019 provided by the Canada Border Services Agency
A letter of invitation to attend the INMIS 2019 containing The Immigration, Refugees and Citizenship Canada Special Event Code.
The "letter of invitation" will facilitate your travel VISA application and will contain the Special Event Code issued by Immigration, Refugee and Citizenship Canada (IRCC). The Official letter of recognition of INMIS 2019 should be carried on your person when entering Canada to facilitate your entry.
Submission of Applications
Canada does not have a visa office in every country so it is important that delegates visit the website of the Canadian visa office responsible for processing their visa application. Information is available on the website on how to submit a visa application and the documentation required.
Processing times for visa applications vary depending on the visa office and the time of the year. Participants are encouraged to apply approximately 12 weeks in advance of their departure date to ensure they receive the visa in time.
Biometrics (Global Expansion)
Depending on your nationality, you may be required to give your biometrics:
Starting July 31, 2018 the biometric requirement becomes mandatory for nationals of Europe, Middle East and Africa, and
Starting December 31, 2018 the biometric requirement becomes mandatory for nationals of Asia, Asia Pacific and the Americas.
For additional information on whether or not you require a biometric, please refer to fast facts about Biometrics.
Electronic Travel Authorization (eTA)
As of November 10, 2016, visa-exempt foreign nationals are expected to have an Electronic Travel Authorization (eTA) to fly to or transit through Canada. Exceptions include U.S. citizens, and travelers with a valid Canadian visa. Canadian citizens, including dual citizens, and Canadian permanent residents are not eligible to apply for an eTA. Please note that processing time varies and these applications should be done well in advance of travel.