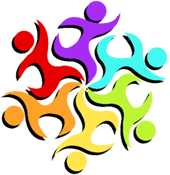 4th International Neonatal
& Maternal Immunization Symposium
Towards Integrating Maternal and Infant Immunization Programs
September 10-12, 2017 - Brussels (Belgium)
General information about the Symposium and about your stay in Brussels
The 4th International Neonatal & Maternal Immunisation Symposium (INMIS) will be held over 3 days from Sunday September 10th lunchtime to Tuesday September 12th 2017 in Brussels, Belgium.

If you are interested in the scientific program of previous INMIS, please go to Previous INMIS.

The meeting is organized to provide plenty time for the presentation of abstracts as full or short oral communications or as posters.

To register for the 4th INMIS, please go to Registration.

Registration fees are charged in Euros. What is included?
Access to scientific sessions
Access to poster/exhibition areas
Meeting documents distributed on site
Coffee and tea breaks
Lunch on September 10th, 11th and 12th
Gala dinner on September 10th
Cultural event and walking dinner at Brussels Town Hall on September 11th
What is not included?
Transport fares to and from the meeting
Accommodation costs
The conference will be held at the Radisson Blu Royal Hotel Brussels. We encourage participants to stay at the hotel for increased discussion and networking. Prices have been negotiated with the hotel. To book a room, please go to Accommodation.
The hotel is ideally located in the historical and dynamic city centre of Brussels at a walking distance from the Central Station and the famous "Grand Place", a UNESCO World Heritage Site. The program includes a cultural event and walking dinner at the Brussels Town Hall. Located on the Grand Place, the Brussels Town Hall is a must-see landmark.
Click here to discover Brussels during your stay: Visit Brussels.
For any other queries: Correspondence.