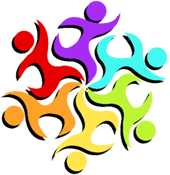 5th International Neonatal
& Maternal Immunization Symposium
Securing Protection for the Next Generation
September 15-17, 2019 - Vancouver (Canada)
Abstract submission
INMIS Late Breaker Abstracts Now being Accepted
Did you have an abstract with data that wasn't available before the April 10th INMIS abstract deadline? It's not too late! Submit it now to be considered as a late breaker abstract. Late breaker abstracts are highly competitive - only abstracts containing new or cutting-edge information will be considered. Authors must indicate why they were unable to meet the initial abstract submission deadline.
Please note, travel bursaries for presenting authors who reside and conduct research in lower and middle income countries (LMIC) will be subject to availability. Travel bursaries will be considered for trainees that are from LMIC but training outside of their country.
All late breaker abstracts must be submitted online by 11 p.m. EDT on Tuesday, July 9, 2019.
Submit an abstract
NB: The list of abstracts can be downloaded from the scientific program page.
Call for Abstract for Education, Collaborative Research and Network Promotion now being accepted (deadline Friday, June 28, 2019)
Education, collaborative research and network promotion opportunities
The INMIS Scientific Organizing Committee encourages networking between participants, the development of research collaborations and sharing of training opportunities, which will expand expertise in neonatal and maternal immunization globally.
INMIS participants are being offered the opportunity to share details about academic partnerships, research and/ or training opportunities at the upcoming INMIS-2019, being held in Vancouver in September 15-17, 2019. The platform for sharing information may include a poster , elevator talk or 2-5 minute presentation during the main sessions . Acceptable applications include (but are not restricted to):
Promoting a newly-established research site which could participate in future trials/ research
Highlighting academic and/ or research institutions/ facilities which have an established track record in maternal and / or neonatal immunization
Promoting/ advertising training courses in the fields of vaccinology, maternal health and immunization, neonatal health and immunization
Advertising potential Masters or PhD supervisors and projects in the field of Neonatal and Maternal Immunization
Promoting networks which provide training/ support for research in maternal and neonatal immunization
INMIS participants who are interested in sharing information on this platform should submit a 250-word abstract in a WORD document to INMIS2019@bcchr.ubc.ca by Friday, 28th June 2019.
The abstract should contain the following sections:
Research site(s)/ institution(s): Brief overview of site(s) (including location(s), affiliated academic institution, key facilities), personnel (key scientists, staff numbers and strengths), projects and strengths (highlight work conducted, strengths of site/network)
Network promotion: background of network, mission/ vision, summary of work conducted, funding opportunities
Masters/ PhD projects: brief summary of proposed project(s), location of training, supervisor's details
Training courses: If training courses are offered a brief description of course (location, duration, frequency, number of delegates, language, and tuition), delegates (who should apply to course), contact information for further information on the course.
Call for Abstracts
INMIS will provide up-to-date information on key areas in maternal and neonatal immunization. This major symposium will provide the opportunity for international stakeholders from the entire spectrum of vaccinology research – laboratory science and clinical trials through to implementation and social science of immunization programs to share the latest progress on maternal and neonatal immunization. Abstracts that are accepted will be assigned to either oral or poster presentation.
Abstract submissions are now being accepted and will close on April 10th, 2019.
Submission of Abstracts
Abstracts describing neonatal and maternal immunization research and implementation will be evaluated in the following themes:
Pre-clinical: including vaccine development and laboratory science;
Clinical: including methodology, epidemiology of vaccine preventable diseases, Phase I-IV clinical trials, prevention of disease transmission, vaccine safety and impact of the microbiome;
Programmatic: including vaccine implementation, vaccine acceptance and hesitancy, ethics, economics, modelling, program evaluation, vaccine coverage, post-marketing surveillance, disease impact.
Abstracts must be submitted via the online abstract submission system using the template provided on the system. All submitted abstracts will be reviewed by the scientific committee and, if accepted, will be allocated to an oral or poster session.
Abstracts must be original and must not have been published prior to the INMIS 2019 meeting. Closing date for abstract submission is Monday, April 10th, 2019. Only abstracts submitted via the online submission system will be reviewed by the scientific committee. Abstracts submitted by other means will not be considered for review.
Abstracts are to be submitted in English, and should not exceed 300 words, excluding title and authors. Abstracts are to include introduction/background & aims, methods, results and conclusions. The presenting author is required to ensure that all co-authors have approved the abstract before submissionas per detailed instructions.
Notification of acceptance will be made by May 7, 2019. Presenting authors must register and pay for their registration by July 31, 2019. Please note that travel VISAs for entry into Canada may be required by some attendees. It may take up to 3 months to obtain a VISA. Information on travel to Canada is provided.
Disclosure
Disclosure of all financial relationships that the author(s) have with the manufacturer/supplier of any commercial products or services related to the work must be indicated on the abstract submission form. All abstracts will be reviewed via the same process irrespective of these disclosures.
Travel Bursaries
INMIS 2019, with assistance from the Bill & Melinda Gates Foundation and other sponsors, have provided funding for travel bursaries to presenting authors who reside and are conducting research in low and middle income countries (LMICs) as per the Worldbank status. Travel bursaries will cover the registration fee, hotel accommodation and provide travel support from the home country to Vancouver, Canada. Candidates must apply at the time of submission of their abstract on the INMIS Abstract submission page. Applicants will be selected on the basis of the quality of the abstract and availability of funds. Questions about travel bursaries should be addressed to inmis2019@bcchr.ubc.ca
Instructions for booking travel for the travel bursary recipients will be sent to successful applicants in early May, 2019.
Submit an abstract